Board of Governors
In its institutional management role, the Board of Governors is responsible for the policies and operations of Zuyd University of Applied Sciences. The Board determines the policies and strategy of the institution and the financial and organizational framework.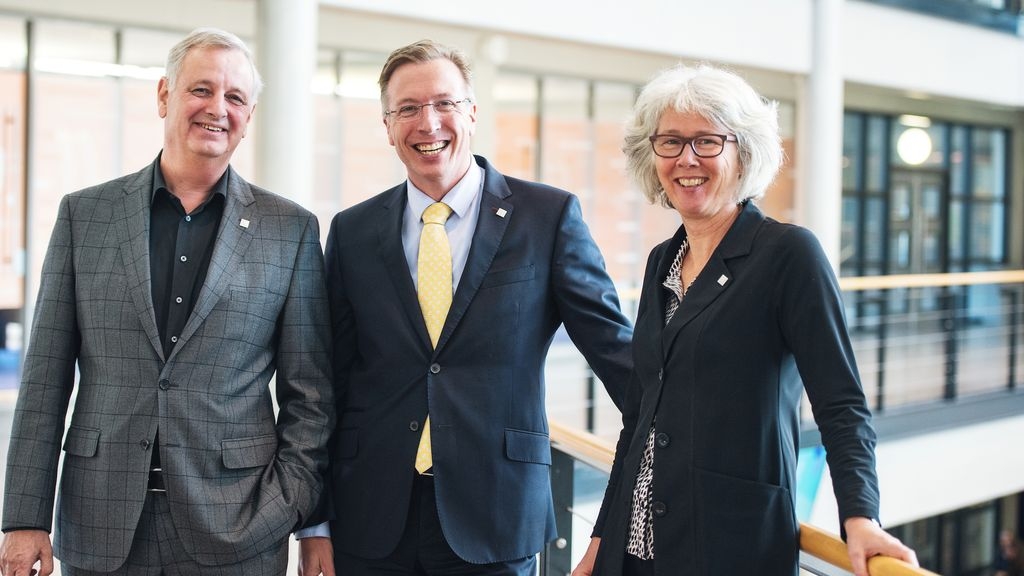 Dr. Luc Verburgh – President
Portfolio: strategy, internal and external communication, marketing, branding, internationalization, human resources, organization development and professionalization of teaching staff.
Contact: Ingrid Grooten-Hameleers
ingrid.grooten@zuyd.nl | +31 (0)45 400 61 15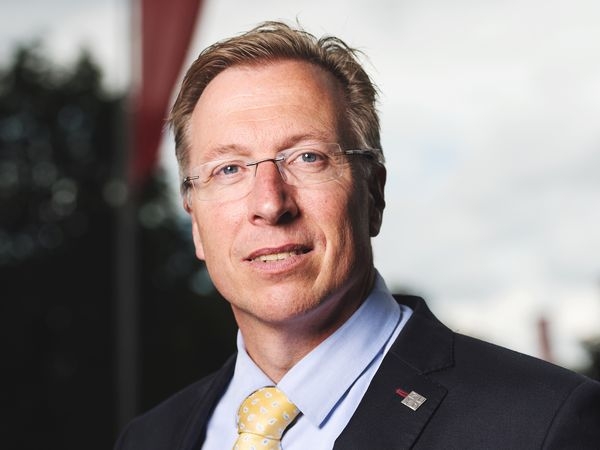 Dr. Kitty Kwakman – Vice President
Portfolio: education, research, quality control, student affairs, care and welfare.
Contact: Monica Bezemer
monica.bezemer@zuyd.nl | +31 (0)45 400 61 03

Olaf van Nugteren, MLD
Portfolio: integrated business operations, finance and control, accommodation, facilities and ICT.
Contact: Mireille Jongen
mireille.jongen@zuyd.nl | +31 (0)45 400 61 07
Supervisory Board
The Supervisory Board monitors the policies of the Board of Governors and the general operations in the institution and acts as the employer of the members of the Board of Governors. It also has an advisory role and acts as a sounding board.
These are the members of our Supervisory Board:
Prof. dr. Gerard Mols (chairman)
Drs. Hans Dijkman
Prof. dr. Frank Cörvers
Loet Smeets RC
drs. Luvic Janssen
drs. Marieke Schöningh MBA
prof. dr. Jan Harm Zwaveling
Faculties
The nine faculties provide the link between education, research and life-long learning. This way students can be trained more effectively to become innovative professionals. Knowledge and insight gained through research is applied in the Bachelor's degree programmes and in our courses and training.
Overview
Below you can find the overview of our nine faculties, the directors and contact information.
Bèta Sciences and Technology

Director: Bert Schroën
Contact: + 31 (0)45 400 6804

Commercial and Financial Management

Director: Dries Lodewijks
Contact: 31 (0)46 420 7026 / 7221

Health

Director: Raymond Clement
Contact: +31 (0)45 400 6320

Hotel and Facility Management

Director: Ad Smits
Contact: +31 (0)43 352 8663 / 8664

IT

Director: Peter Princen
Contact: +31 (0)45 400 6400

International Business and Communication

Director: Jeanette Oostijen
Contact: +31 (0)43 346 6438

Arts

Director: Luc Verburgh (a.i.)
Contact: +31 (0)43 346 6415

Management and Law

Director: Dries Lodewijks
Contact: +31 (0)46 420 7026 / 7221

Social Studies and Education

Director: Raymond Clement (ad interim)
Contact: +31 (0)45 400 6320
Support Services
The primary processes at Zuyd are facilitated by six Support Services, each of which is led by a director:
Education and Research
Student Services
Human Resources
Finance and Control
Marketing and Communication
Estates and Facilities
The management and report structures of the Support Services are similar to those of the Faculties.
Governance 
The division of tasks, authority and responsibility among the Board of Governors, the Supervisory Board, the Deans of the Faculties and the Directors of the Support Services is determined by Managerial and Control Regulations, which are in accordance with the by-laws of the Hogeschool Zuyd Foundation, the WHW and the HBO-branch code of Governance.
Participation and co-decision
The participation and co-decision of students and staff in the management of the university's policies is arranged through Participation Councils that are composed of staff and students. Zuyd University of Applied Sciences has a Central Participation Council (CMR), Participation Councils for the Centres of Expertise and a Participation Council for the Support Services.