Executive Board
In its institutional management role, the Executive Board is responsible for the policies and operations of Zuyd University of Applied Sciences. The Board determines the policies and strategy of the institution and the financial and organizational framework.
Dr. Luc Verburgh – President
Portfolio: strategy, communication and marketing, human resources, organization development.
Contact: Ingrid Grooten-Hameleers
ingrid.grooten@zuyd.nl | +31 (0)45 400 61 15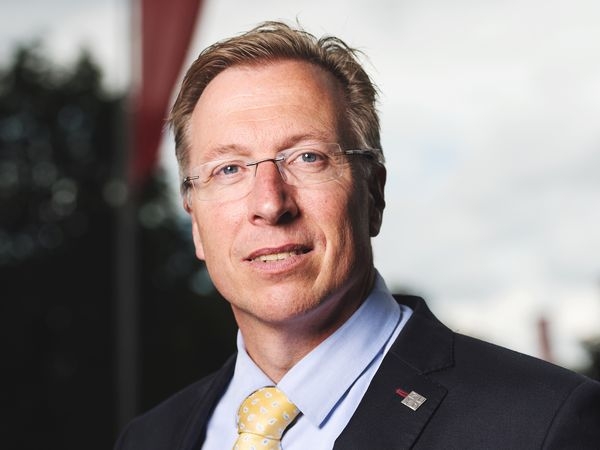 prof. dr. Saskia Brand-Gruwel
Portfolio: education and research, quality control, care and welfare.
Contact: Monica Bezemer
monica.bezemer@zuyd.nl | +31 (0)45 400 61 03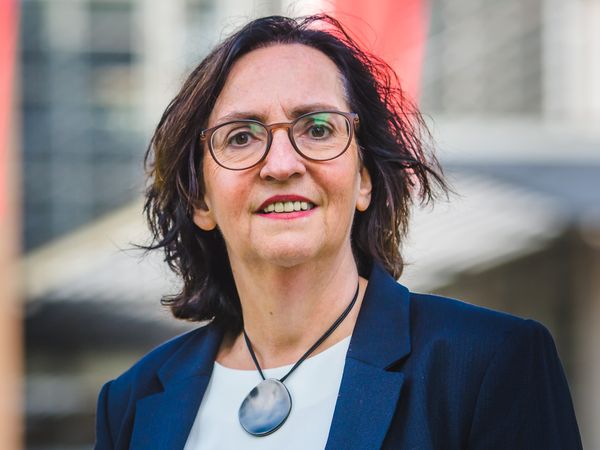 Olaf van Nugteren, MLD - Vice President
Portfolio: business operations, finance and control, accommodation, facilities.
Contact: Petra Kreijen
petra.kreijen@zuyd.nl | +31 (0)45 400 61 14
Supervisory Board
The Supervisory Board monitors the policies of the Executive Board and the general operations in the institution and acts as the employer of the members of the Executive Board. It also has an advisory role and acts as a sounding board.
These are the members of our Supervisory Board:
prof. dr. Marja van Dieijen-Visser (president),
drs. Hans Dijkman,
prof. dr. Frank Cörvers,
Loet Smeets RC,
drs. Luvic Janssen,
prof. dr. Jan Harm Zwaveling.
Schools
The connection between education, research, and practice is taken care of by our schools. Here, our students develop into professionals with up-to-date and relevant knowledge and skills. Through the schools, it is easy for companies and institutions to make contact with students with regard to internships, assignments, and traineeships. Most of the schools have a corresponding study programme; sometimes a school consists of a limited number of closely intertwined study programmes.
Zuyd has 30 schools. Directors are responsible for connecting the schools and ensuring they work together. Below are the contact details for the directors and the schools within their remit.
School of Applied Science
School of Built Environment
School of Engineering
School of Industrial Engineering and Management
Director: Peter Princen, +31 (0)45 400 64 00
School of Information Technology
Director: Peter Princen, +31 (0)45 400 68 04
School of Occupational Therapy
School of Physiotherapy
School of Speech and Language Therapy
School of Health Technology
School of Arts Therapies
Academy of Midwifery Studies
Director: Hedwig Darley
School of Nursing
School of Social Work
Director: Ellen Leers
Director: Noud Theunissen
School of Marketing Management
School of Accountancy / Finance and Control
School of Business Studies
School of Law
Director: Dries Lodewijks, +31 (0)46 420 70 26 / 72 21
Hotel Management School Maastricht
School of Facility Management
Director: vacancy
Conservatorium Maastricht
Toneelacademie Maastricht | Institute of Performative Arts
Director: Mare de Groot, +31 (0)43 346 66 80
Maastricht Academy of Architecture
Maastricht Academy of Fine Arts and Design
Maastricht Academy of Media Design and Technology
Maastricht Academy of Interdisciplinary Arts
Director: Edwin Jacobs, +31 (0)43 346 64 24
School of Oriental Languages and Communication
International Business School Maastricht
School of European Studies
School of Translation and Interpreting
Director: Yvette Froeling
Service departments
There are seven service departments supporting the teaching activities at Zuyd:
Education and Research
Student Services
Human Resources
Finance and Control
Marketing and Communication
Facilitiy Services
General Services
Each service department has its own director.
Governance 
The division of tasks, authority and responsibility among the Executive Board, the Supervisory Board, the Deans of the Schools and the Directors of the Support Services is determined by Managerial and Control Regulations, which are in accordance with the by-laws of the Hogeschool Zuyd Foundation, the WHW and the HBO-branch code of Governance.
Participation and co-decision
The participation and co-decision of students and staff in the management of the university's policies is arranged through Participation Councils that are composed of staff and students. Zuyd University of Applied Sciences has a Central Participation Council (CMR), Participation Councils for the Schools and a Participation Council for the Support Services.