International cooperation
Our geographical location in the Meuse-Rhine Euregion is the perfect basis for our international ambitions. Through excellent study programmes, research and services, we aim at a prominent position in the European Higher Education Area, with connections all over the world.
International mission
Zuyd is a gateway to knowledge. We offer inspiring and student-oriented learning environments. In our study programmes we aim at quality and innovation. Our university plays an important role in the development of knowledge, art and culture in the Meuse-Rhine Euregion. We also do applied research and develop and disseminate expertise. We participate in social networks and actively contribute to cultural events. Zuyd University is a flexible organization with a profound interest in people. We are creative in the production of innovative solutions and at the same time effective in pursuing measurable goals.
International population
International students are very welcome at Zuyd University of Applied Sciences. About 11% of Zuyd's 14,600 students comes from outside The Netherlands.
Strong international focus
Many of our schools have close ties with foreign universities, companies and other institutions all over the world. Our university participates in Erasmus, the European Lifelong Learning Programme and other exchange programmes. Zuyd offers many placement opportunities abroad. Those who do not actively participate in exchange programmes or work placements abroad, can benefit from our internationalization at home, through Euregional projects, international guest lecturers, language courses and cultural awareness training.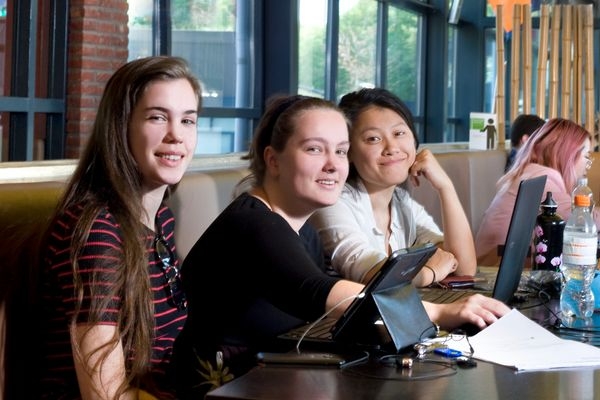 Code of Conduct
Zuyd has signed a national Code of Conduct, which sets standards for Dutch universities in the way in which they deal with international students. By signing the Code of Conduct, Zuyd offers international students a guaranteed quality in its information, recruitment, selection and counselling procedures.
Read more

Read less

…
International projects
Young Professionals Overseas
The main focus of the Young Professionals Overseas (YPO) project is to encourage and facilitate students who are interested in global issues to broaden their perspectives overseas.YPO provides opportunities for placements, graduation projects and minors in India, Zambia, Tanzania, Nicaragua and South Africa. If you want to know more about the possibilities of YPO, you can contact ypo@zuyd.nl.
South Africa really stole my heart. I think back on a wonderful time. My internship was at a centre for children with multiple disabilities. The team of interns helped set up and introduce a system to improve the quality of the care provided. I didn't feel lonely for a moment, thanks to the student house we lived in. We really experienced this adventure together.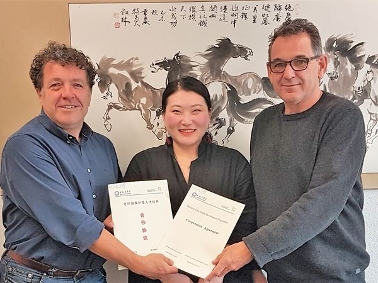 Expertise Centre China
Expertise Centre China accelerates knowledge creation in the Netherlands and China by establishing an entrepreneurial unit utilizing Zuyd's expertise and in this way strengthening its position abroad. The Centre is initially focusing on the fields of health, arts, international business and communication, and will expand at a later stage to other fields. Through trainings, projects and research, it carries the mission of creating better professionals in the global world by enriching education in China and the Netherlands. You can contact us:
expertisecentrechina@zuyd.nl
+31 (0)43 346 62 51 or +31 (0)43 346 64 56
LUNA
LUNA is an expert group in the field of health care which tries to manifest its educational expertise in an international perspective. This is done in line with the Millennium Development Goals of the United Nations. To achieve these goals, they would like to establish partnerships in bilateral capacity building for staff. Equally importantly, they are keen to arrange student exchanges and training programmes as part of the curriculum. For further information contact us:
ruud.heijnen@zuyd.nl
+31 45 400 63 02 or +31 6 14 78 20 34