Why should you choose The Netherlands?
The Netherlands, aka Holland, is a thriving nation in northwest Europe. Ranked within the top 10 exporting countries, it is well known for its international outlook and world-leading innovation. Choose to study in the Netherlands and you will enjoy the benefits of one of the best education systems in the world.
High quality and various types of education
Higher education in The Netherlands is known for its high quality and its international study environment. With more than 2,100 international study programmes and courses, we have the largest offer of English-taught programmes in continental Europe. Dutch higher education has a binary system, which means that you can choose between two types of education:
research-oriented education, offered by research universities
higher professional education, offered by universities of applied sciences like Zuyd
Quality degree at comparatively low cost
Life in The Netherlands is not expensive compared with English-speaking countries, and tuition fees are relatively low. If you are an EU student your annual tuition fee is around € 2,100. You may be eligible for a loan for the tuition fee, or a scholarship from the Dutch government.
International community
Holland's many international students come from more than 160 different countries. Dutch society is strongly connected to other cultures, the business community and the world. The Dutch are open-minded and direct, so it is easy to meet them and exchange ideas.
Everybody speaks English
Although Dutch is the national language, almost everybody also speaks English and often another foreign language, such as German or French. Another characteristic of the Dutch is their direct manner. You can say exactly what is on your mind, the Dutch are not easily offended.
Safe and open minded
Holland is one of the safest countries in the world, according to the Global Peace index and belongs to the top 10 happiest countries in the world. There is a relatively low level of violence and street crime. The police are friendly and helpful. Our country's historical ties with other parts of the world has brought foreigners to settle in The Netherlands, bringing some of their own ideas and cultures. This makes the Dutch generally open-minded and tolerant.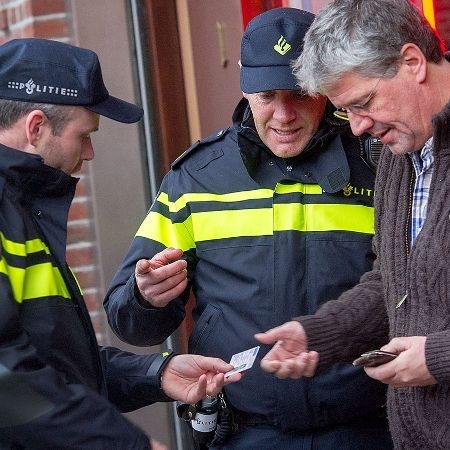 Great student life
Each institution has a network of associations that bring students together for academic activities, sports and recreation. Many cities also have several separate student associations, not connected to any institution. And there are pubs, restaurants and other meeting places where many students hang out. There is plenty to see in Holland, whether you're strolling through town, making a boat trip on the canals or lakes, lazing on the beach or walking in the parks, woods and countryside.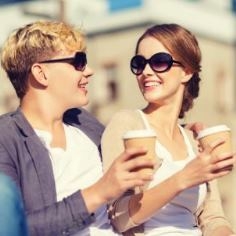 Interactive teaching style 
The Dutch teaching style is interactive and student-centred. Studying in Holland means developing your own opinion, an open mind and increasing your international orientation. You will develop valuable skills such as analyzing, solving practical problems and creative thinking.
Progressive stance on equality and diversity
Everyone in the Netherlands has the right to be who he or she wants to be and to be with whomever they want to be, as long as they do no harm to others. According to the majority of the Dutch population, it shouldn't matter whether you are male, female or transgender, heterosexual, homosexual or bisexual. However, that doesn't mean that the process of female, male, gay, bisexual, lesbian and transgender emancipation is complete.
Don't need a car to get around
Holland is a small country and public transport will take you almost anywhere you want to go. The bicycle is the cheapest and easiest way to get around, especially if you live in a city. There are special cycling lanes on almost every road and other road users are used to cyclists. Most Dutch people, regardless of their profession or status, have a bicycle. Buy a second-hand bike rather than a new one to save money. But also be sure to buy at least one strong lock! Once you have arrived in Holland, you will discover that many European capitals are within easy reach. Berlin, Brussels and Paris are just a few hours away by train.