Nutrition, Lifestyle and Exercise
An increasing number of people have overweight, are obese or have (a higher risk of developing) chronic diseases such as diabetes, cardiovascular diseases, lung diseases and chronic pain. In addition, many people have difficulty achieving and maintaining a healthy active lifestyle. The current shift in healthcare also implies that people take more responsibility for their own health. A healthy and active lifestyle can lead to many positive effects, such as improved health, less healthcare costs, and greater independence as one grows older. The Research Centre will mainly focus on the question of how people with disabilities or chronic conditions can be encouraged to adopt a (more) healthy, active lifestyle in order to prevent developing additional health-related problems and restrictions.
The potential role of technology
The Research Centre develops and evaluates (new) interventions, tools and products in the field of exercise, nutrition, and behavioural change, tailored to the individual client. Successful interventions are embedded in health care through implementation research. The potential role of technology in these interventions is taken into account as well as the possibilities that it offers to facilitate vitality.

Interdisciplinary collaboration
The mission of the Research Centre for Nutrition, Lifestyle and Exercise is in line with current developments in and demands of society. The Research Centre is one of five research centres which originated from the programme lines of the Centre of Expertise for Innovative Care and Technology (EIZT). There is intensive cooperation within these programme lines, the five research centres (e.g. in the LImburg MEet [LIME] project) and with a multitude of external partners in the health care domain. The research centre also works closely with several Zuyd schools of technology and design and other Zuyd research centres.
About the Professor
Susy Braun's passion for sport and exercise inspired her to study human movement sciences at the German Sport University Cologne. She completed her degree in 1994 and continued her studies at the former Heerlen University of Applied Sciences (now Zuyd University of Applied Sciences) where she graduated as a physiotherapist in 1997. In 1998, she started working at the Physiotherapy study programme at Zuyd University of Applied Sciences, which she combined with patient care in a primary healthcare centre.
In 2013, she was appointed senior lecturer in the Physiotherapy study programme at Zuyd University of Applied Sciences. In 2010, she obtained her PhD at Maastricht University from the Research Centre for Autonomy and Participation of Persons with a Chronic Illness (professor and co-supervisor Professor Sandra Beurskens) with her research into locomotor learning by means of mental training for people with acquired brain injuries. As of 2011, she is programme leader of EIZT'S 'Stimulating an active, healthy lifestyle' programme line and as of 1 January 2017 head of the Research Centre for Nutrition, Lifestyle and Exercise (Dutch: lector).
More information about Susy Braun is available on ResearchGate and LinkedIn.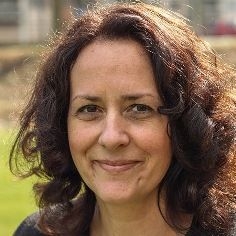 Project BETER lifestyle interventions
The Research Centre is working on the development and assessment of combined lifestyle interventions as part of the BETER programme. These programmes, consist of an exercise, nutrition, and cognitive component, which are intertwined, inseparably connected to each other. In the BETER programme, participants with a specific chronic disease (f.i. rheumatic arthritis) are first identified as a subtype, after which they are coached to achieve a healthier, more active lifestyle. Participants are also given personalized tools to continue the chosen path independently afterwards. It is therefore important that each participant in the BETER programme is empowered and learns to apply self-management skills to achieve and maintain a sustainable vital lifestyle.

Research Centre for Nutrition, Lifestyle and Exercise
Nieuw Eyckholt 300
6419 DJ Heerlen