Professional Communication in a Digitalizing Society
The Research Centre for Professional Communication in a Digitalizing Society conducts research into the impact of digitalization on professional communication in various professional domains.
For example, we investigate how artificial intelligence (e.g. machine translations and chatbots) can be used effectively to improve the communication of organizations with their stakeholders. In addition, we develop research-based digital tools that can help students and professionals improve their communicative competences. Three key concepts guide our research:
Digitalization: Digital communication plays a prominent role in our professional lives, and developments in the field of artificial intelligence and natural language processing make it easier to have messages processed or created by computers. Our research helps students, professionals and organizations improve their professional communication through the optimal use of digital tools, both during the learning process and during the actual interaction with stakeholders.
Multilingualism: When communicating in a language that is not your mother tongue, it is extra challenging to create high-quality, meaningful interactions. That is why we pay special attention to digital tools that can be used to support multilingual professional communication.
Relational perspective: Digital communication is often experienced as 'volatile' or 'less personal'. Therefore, we think it is important to place the relational perspective at the heart of our research. In our view, an interaction is only successful if it produces positive effects for all stakeholders in the long run. In our research, we focus on relational variables such as trust, satisfaction and loyalty.
Vision and mission

Vision
In a world that is changing rapidly due to globalization and digitilization, organizations can only survive if they are successful in forging fruitful and long-lasting relationships with customers, employees and other stakeholders. Based on this awareness, more and more organizations are investing in systems for Customer Relationship Management and HR analytics.

Although such systems certainly have added value, it is important not to lose sight of the human dimension. To build a successful relationship, it is not enough to collect data about the other party. If you want to create real stakeholder intimacy, you must also pay attention to meaningful interactions, especially in an era in which diversity plays an important role and communication is increasingly digital. That is why intercultural and communicative competences are indispensable resources for future-proof professionals.

Mission
Knowledge is needed to help students, professionals and organizations develop and embed communicative competencies in a digitalizing society. Not only knowledge about the strategies and tools that can be used to stimulate the development of these competencies, but also knowledge about their effects on the quality of professional relationships.

The Research Centre Professional Communication in a Digitalizing Society sees it as its mission to

further develop the above-mentioned knowledge by conducting practice-oriented scientific research and
valorize this knowledge within education and professional practice by stimulating research-informed teaching and evidence-based practice.

Annual reports
Projects
The research agenda of Professional Communication in a Digitalizing Society builds on various projects that were initiated and implemented in recent years and that were related to the use of artificial intelligence (e.g. chatbots or machine translation) in professional communication. As a result, three major lines of research have emerged. These are described below according to the main questions they try to answer.
1) How can the communicative competence of conversational agents be enhanced?
What seemed impossible a few years ago has now become reality in more and more places: chatbots, avatars or robots that interact with customers, guests or citizens on behalf of an organization. Users do not always experience conversations with such agents as positive, which is partly because the current generation of agents makes little use of the communication skills that human employees routinely use during interactions with stakeholders. The aim of this line of research is to enhance the communicative competence of conversational agents, so that interactions with such agents contribute positively to the relationships between organizations and their stakeholders. To do this, we need to know (1) what users want and expect when they engage in conversation with a conversational agent, and (2) which effects the use of communication skills by conversational agents has on user satisfaction.
2) When is professional communication fit-for-purpose?
From the perspective of language proficiency, professional communication is often suboptimal: it contains language errors, clumsy stylistic choices or an illogical message structure. This is not necessarily a problem for end users, because a suboptimal message can still be fit-for-purpose, in the sense that it enables recipients to learn what they need to learn or to do what they need to do. For example, previous research has shown that in professional contexts, native speakers are tolerant of language errors made by non-native speakers, provided that they do not compromise successful completion of the transaction. It has also been shown that machine translated texts are perfectly usable in certain contexts. At the same time, situations are conceivable in which the sender does not have to invest less, but rather more effort to meet the wishes and needs of the end user. The aim of this line of research is to find out when professional communication is fit-for-purpose from the perspective of the end user.
3) Which didactic innovations can help students improve their communicative competences?
In view of the core concepts in our profile and our close ties with study programs in which communicative competences play an important role, we also do research into innovative didactics in this area. We want students to feel comfortable when communicating with others, even when they are not using their native language. In addition, we want them to be able to reflect on previous interactions or experiences to further sharpen their communicative competences. In practice, many students find it difficult to apply newly learned skills (e.g., in a foreign language), and their ability to translate experiences from previous interactions into new strategies for the future is limited. Part of the solution to this problem lies in improving didactics. Within this line of research we want to identify innovative educational interventions for teaching communication skills. In order to do this, we mainly look at the use of digital tools, such as virtual learning environments, blog platforms and machine translation.
www.EUR.Friends

W(orking) w(ith) w(eb). Eur(egional)/(opean). Friends
Interreg project
Interreg project, financially supported by the European Union through the Interreg Euregio Meuse-Rhine programme
The project partners focus on stimulating professional mobility (by promoting in-company placements for vocational trainees) and improving communication skills (language and intercultural skills) to raise cross-border mobility. To achieve this result the partners will organize 720 cross-border in-company placements of vocational (mainly technical) students supported by an open source App; develop 9 e-learning modules on language and interculturalism designed to meet the needs SME's, higher education students and job seekers; implementing a digital platform for all young people in the EMR. Cross-border cooperation is practiced to realize the in-company placements, coach cross-border students and to optimize the input for the 9 e-modules. Each module uses both the angle of the source region and the target region to learn about language and culture

Challenge
www.EUR.Friends meets the priorities defined in the cooperation programme Interreg VA, axis 3: "social inclusion and training" which specifically aims to develop integrated crossborder actions fostering inclusion (preventing early dropping-out of school) and to optimize the relevance of cross-border training systems to the labour market. Previous project investments (INTERREG IVA : Linguacluster, TIComKMO, …) must now be capitalized towards the cross-border regions' sustainable development. We need to keep on stimulating cross-border mobility and EMR populations' skills and motivation to communicate "on" as well as "offline".

Main objectives
The project meets the objectives and project categories mentioned in the Interreg VA programme by supporting actions fostering language learning and in-company placements, revaluating vocational education, cross-border mobility, students', workers' and job seekers' training. The core idea of this project is to create a sustainable network within the EMR by stimulating professional mobility and improving communication skills (languages and interculturalism).

Main activities

Organizing cross-border in-company placements, mainly for technical and vocational secondary education students with a view to develop their technical and communicative know-how in professional context while being immersed in another language and culture. A hybrid open source App will be available to them for communicative help at hand.
Developing ''language-culture" online e-modules meeting the needs of SMEs, higher education students (bachelors) and job seekers;
Implementing a digital platform for all young people in the EMR. This will work as a euregional school journal enhanced by its digital form. The platform will be designed on the principles of a "bottom-up" and a "co-creation" approach, a collaboration between partners and youngsters.

Expected results and outputs

The revaluation of technical and vocational education thanks to a euregional schoolsbusinesses network facilitating the organization of cross-border placements;
An online database (complementary development of Babelreg/ Interreg IVA) of 720 cross-border placements will centralize supply and demand;
An open source App designed for tablets and smartphones; its "upbeat" lay-out is expected to work as an incentive to young trainees' intrinsic motivation. This will be customizable and downloadable on Google Play/App Store;
An optimization process for placements (stakeholders' roles, use of the tools, organizational arrangements) taking the form of a validated scenario;
Directly operational (future) workers and job seekers thanks to better communication and intercultural skills in a foreign language through the use of 9 interactive and contrastive e-modules (source language/culture to target language/culture). These will be developed from an analysis of the needs of SMEs throughout the EMR (TIComKMO) and of the cultural differences and similarities between the partner regions (INTERcCOM);
Easier and closer interaction between all youngsters and young adults of the EMR, both within and outside all types of secondary education schools, including technical and vocational education. This will be made possible through a digital communication platform. It is expected that this platform will help them develop their digital, media education, language and intercultural skills.

The added value of this cooperation
The partners' choice is based upon their expertise, complementarity and willingness to jointly stimulate cross-border mobility and interaction. The pooling together of their personal school and business networks will foster placements and the use of the App. The cross-cutting (linguistic and cultural) expertise of those partners who conceive and those who validate (schools of higher education, universities etc.) will enhance the e-modules. The communicative interactions between youngsters within the EMR (trainees included) will furnish the digital platform.

Partners





Website
For more info see: https://www.provincedeliege.be/nl/www-eur-friends

Read more

Read less

…

IntercCom
Inaugural speech
Mark Pluymaekers presented his inaugural speech 'Initmacy across borders. New competencies and strategies for international relationship management' on 9 October 2015.
Read the inaugural speech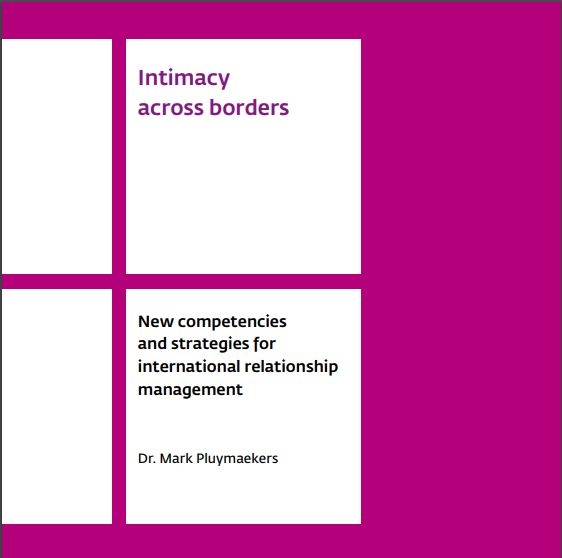 About the lector
Mark Pluymaekers holds an MA in Communication Sciences from Tilburg University (2003) and a PhD in Linguistics from Radboud University Nijmegen (2007). In September 2014, he succeeded José Bloemer as professor of International Relationship Management at Zuyd University of Applied Sciences. In 2021, the name of the Research Centre was changed into Professional Communication in a Digitalizing Society.

Mark's research interests include professional communication skills and the application of artificial intelligence in professional communication. His scientific work has been published in journals such as Journal of the Acoustical Society of America, International Business Review and Journal of Service Management. Furthermore, he has published textbooks on presentation skills (Overtuigend Presenteren), the supervision of student graduation projects (Zijn mijn onderzoeksvragen goed zo?) and quantitative research methods for journalists (Kwantitatief Onderzoek voor Journalisten).
More information about Mark and a complete overview of his publications can be found on his LinkedIn profile page.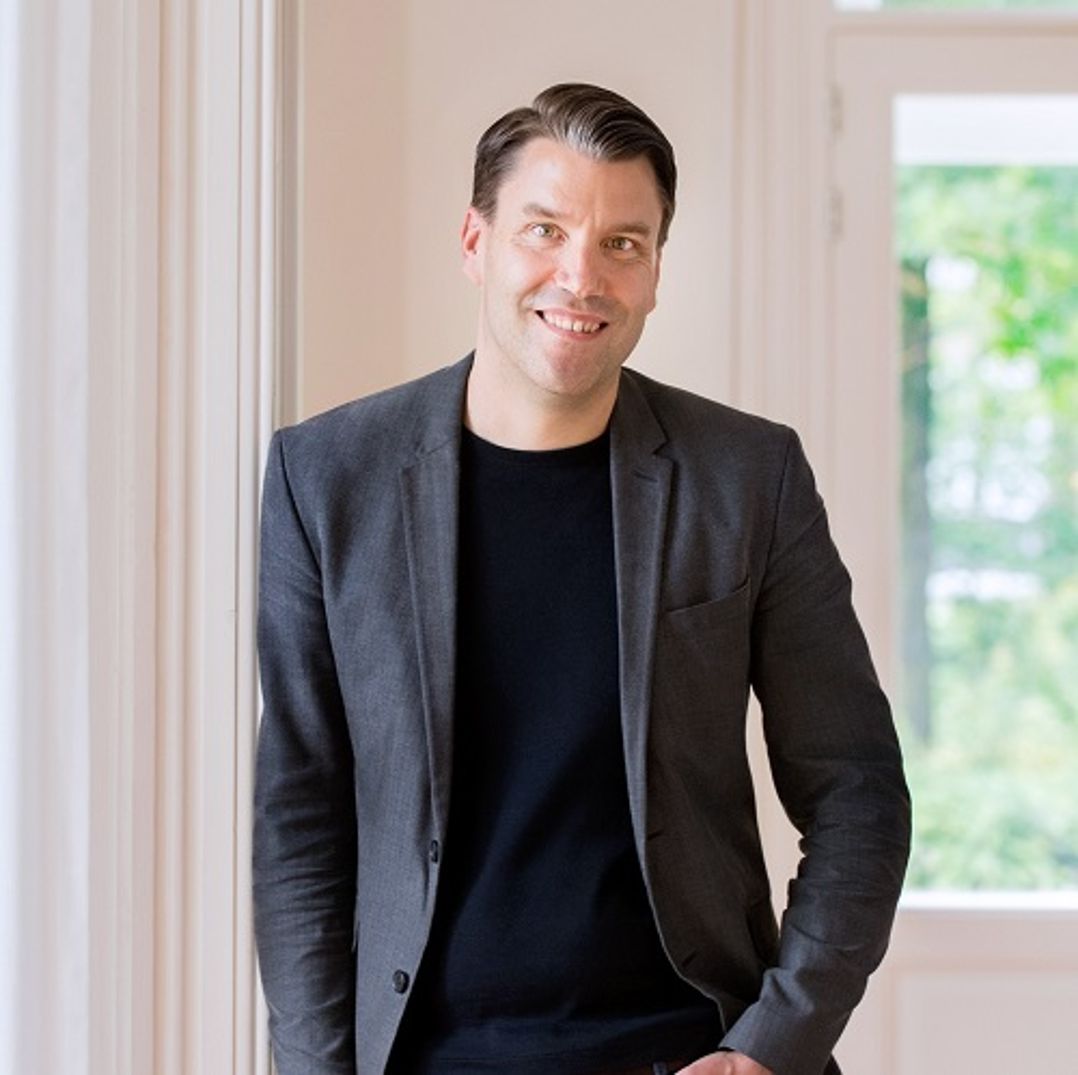 Lectoraat Professional Communication in a Digitalizing Society
Brusselseweg 150
6217 HB Maastricht