On this page you will find news and information about the coronavirus and Zuyd University of Applied Sciences.
Corona update: measures start academic year 2021-2022 | 17-08-2020
On Friday 13 August, during a press conference, the Cabinet gave another update on the corona situation. A number of important announcements were made with regard to higher education, among other things.
As of Monday 30 August, the 1.5 metre rule in higher education will be lifted. We are happy and relieved that this will allow for (much) more education on site! This is important for both our students and our teachers and other staff. Of course, we will do our best to create a study and working environment as safe as possible, while applying the current rules.
Group size
There is a maximum group size of 75 students per room where educational activities take place, excluding lecturers and/or supervisors. This applies to all educational activities, to libraries and to restaurants if they are not set up as take-away location.
Face mask obligation
From Monday 23 August onwards, we will again be obliged to wear a mouth mask when walking through the Zuyd buildings. At a fixed seat and during a teaching activity the face mask can be removed, with the exception of practical lessons for which branch protocols require face masks. The measure will take effect on 23 August because the buildings are getting busier due to exams and introduction activities.
Basic hygiene and health measures
The already known hygiene and health guidelines will be maintained. This means that there is sufficient disinfectant present and surfaces are cleaned frequently. We also use an adequate ventilation system in accordance with the guidelines of the government and the RIVM. Furthermore, it remains important to follow the basic rules (wash hands regularly; sneeze and cough into elbow; stay at home in case of complaints and get tested; comply with quarantine regulations; ventilate rooms adequately).
Self-tests
We urgent advice our students and staff to use preventive self-testing to take a self-test twice a week, especially if they come to Zuyd and/or have an introduction activity. Self-tests can be requested (free of charge) until further notice via www.zelftestonderwijs.nl. More information about self-tests can be found at Zuydnet or Zuyd.nl (new students). Furthermore, we ask our students and staff to use the opportunities to get vaccinated. Both self-tests and vaccination are important to keep Zuyd safe.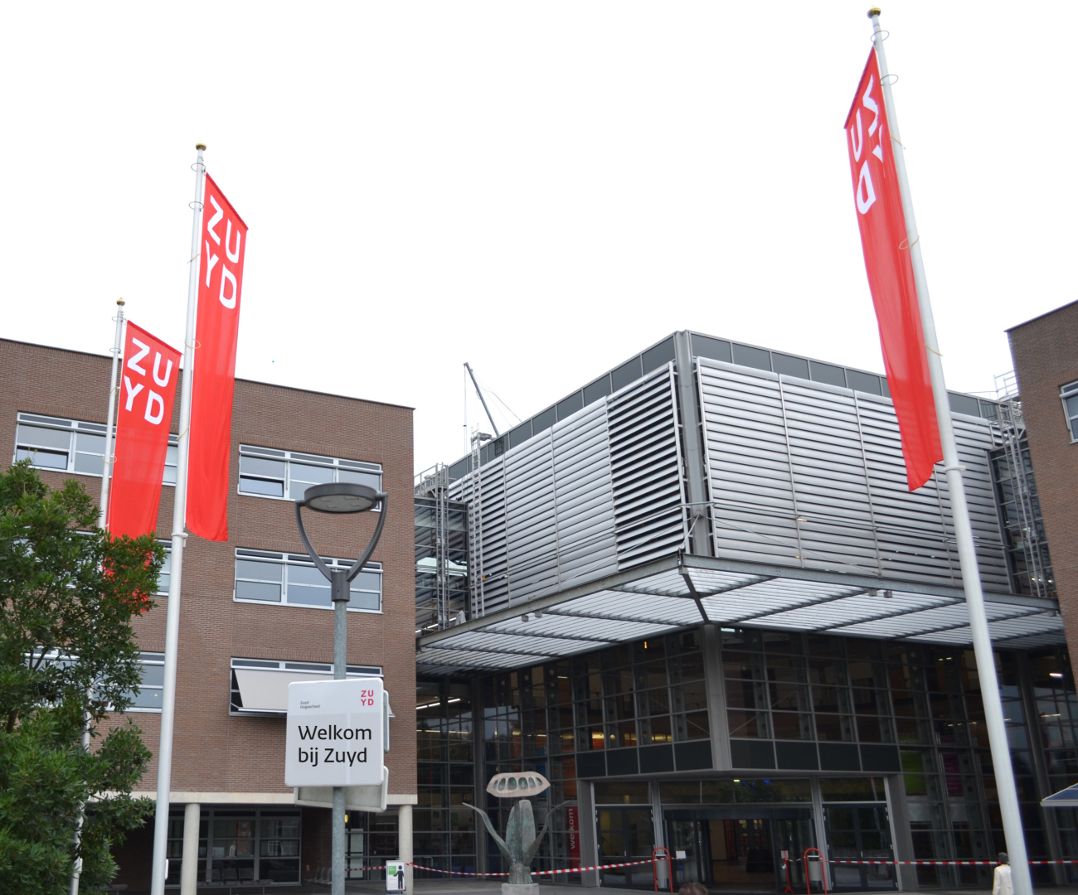 Contact persons Zuyd
Visitors, parents and relations: contact Zuyd by email: corona@zuyd.nl.
Students: contact your study programme or send an email: corona@zuyd.nl (mention your study programme!).
Teachers/staff: contact your head of programme/manager or send an email: corona@zuyd.nl.
Head of programme/managers: consult Zuydnet for relevant contacts and contact details.
Journalists: contact Rolf van Stenus on 06 2375 7221 or via rolf.vanstenus@zuyd.nl.