On this page you will find news and information about the coronavirus and Zuyd University of Applied Sciences.
Latest news (May 28)
From 15 June, limited restart: measures and regulations for on-site testing | May 28
Zuyd University of Applied Sciences is pleased that, in line with the Cabinet's corona policy, its locations will once again be open for taking tests and, to a limited extent, for practical training from 15 June. These on-site activities will take place in the period from 15 June to 18 July.
In order to create the safest possible environment for its students and staff, Zuyd has taken various hygiene and logistic measures at all locations that meet the guidelines of the RIVM and the 'Herstart protocol hbo' of the Association of Universities of Applied Sciences. These include extra cleaning, the provision of disinfectant hand soap and hand gel, separate entrances and walking routes, one-way traffic, priority rules on narrow stairs and the provision of extra protective equipment for students and staff during practical training session where the 1.5-metre distance is difficult to maintain. Consultations were also held with, among others, public transport, the municipalities involved and the South Limburg Safety Region.
Students and staff may only come to the location when (and for the time that) they have a scheduled activity and must leave the location immediately afterwards. Zuyd preferably asks them to come by bike, on foot or by car and to avoid public transport. Furthermore, the starting point is still that Zuyd provides regular education online and employees work from home.
More information can be found in the Frequently Asked Questions on the coronavirus section of this website. Students and staff can find all information about the measures and regulations at the locations on Zuyd's intranet: Zuydnet (not accessible to external visitors).
Zuyd wishes all students and staff who come to Zuyd in the coming weeks for a test or practical exercise good luck with their preparations!
Online help with the right choice of study | May 20
This year, the doubters among the students are having an extra hard time because they are no longer able to go to the locations, for example to study on a trial basis. Especially for this group, Zuyd University of Applied Sciences offers a number of extra possibilities to help them make the right choice. Read more in the news item [in Dutch].
Promotion Student Midwifery Suzanne Thompson University of Midwifery Education & Studies | May 12
Suzanne Thompson successfully defended her thesis 'Increasing self-efficacy in student midwives for physiological childbirth'. A special detail was that her promotion took place online and that interested parties could follow it from behind the computer. Read more in the news item.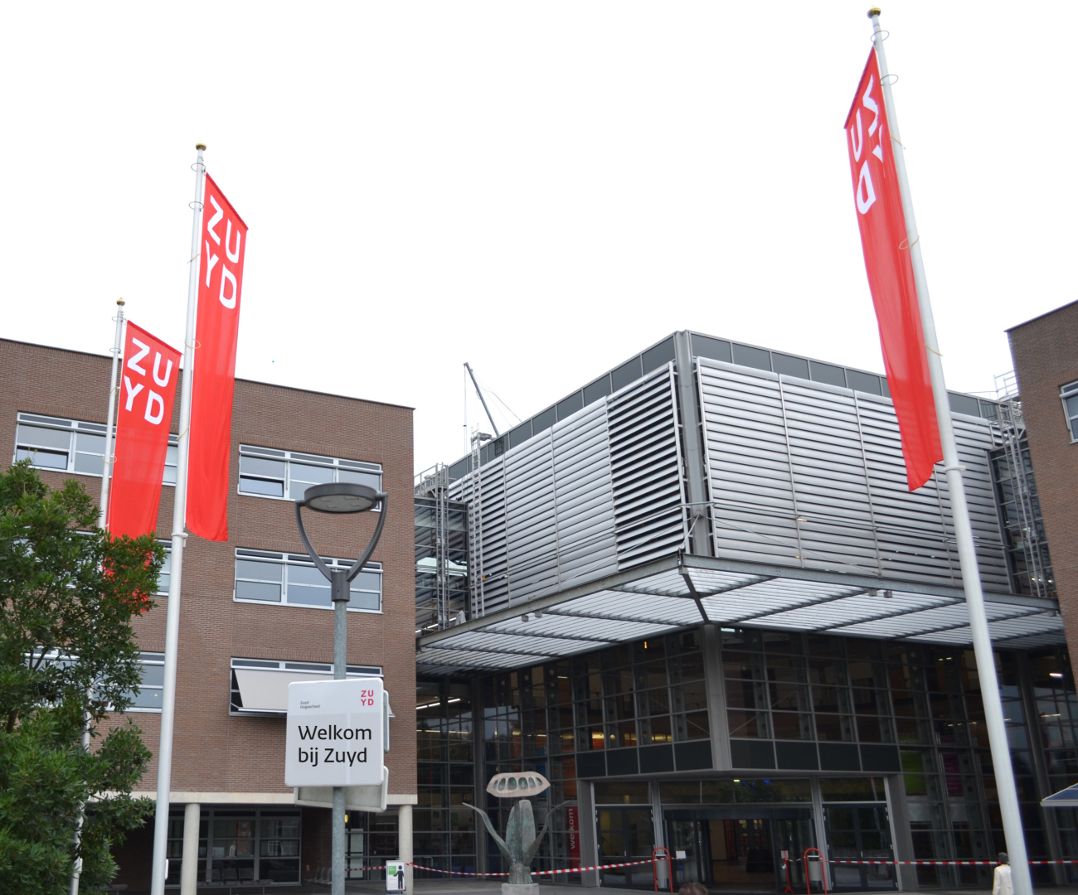 Contact persons Zuyd
Visitors, parents and relations: contact Zuyd by email: corona@zuyd.nl.
Students: contact your study programme or send an email: corona@zuyd.nl (mention your study programme!).
Teachers/staff: contact your teamleader/manager or send an email: corona@zuyd.nl.
Teamleaders/managers: consult Zuydnet for relevant contacts and contact details.
Journalists: contact Rolf van Stenus on 06 2375 7221 or via rolf.vanstenus@zuyd.nl.