On this page you will find news and information about the coronavirus and Zuyd University of Applied Sciences.
Corona update: back to location once a week on average as of 26 April | 20 april
On 20 April, during a press conference regarding the coronavirus, the Dutch Cabinet announced that as of Monday 26 April all Universities of Applied Science will again be able to host students at their locations, on average once a week. Zuyd University of Applied Science welcomes this decision and the clarity provided about the date at which this relaxation of the coronavirus measures will take effect.

Self-tests
From the beginning of May onwards, the government will offer all students and employees in higher education free self-test kits. The self-tests are voluntary, but very important. Students and employees who do a self-test twice a week, will help to detect coronavirus infections at an early stage and to create a safe environment at school. Self-testing is an additional means of preventing the spread of the coronavirus. In order to be able to implement the relaxations the current coronavirus measures will remain in effect. This means, among other things, that we still respect a distance of 1.5 metres, that face masks are still compulsory and that students and employees only visit Zuyd if the result of their self-test is negative. In case of complaints or a positive test result, they get tested by the GGD.

Practical education and vulnerable students
For practical education, the current exception status remains in force; this always takes place on site. This also applies to vulnerable students; they were already allowed to make use of certain on-site facilities; this will remain the case.

Employees
Employees will continue to work from home as much as possible. They can only work on site whenever this is necessary for education or support. If this is the case, they will also have to do a self-test.


Corona update: no change in higher education as yet | 15 April
On Tuesday evening, 14 April, the Cabinet held another press conference about the Corona situation. Due to the continuing number of contaminations, the Cabinet has not yet taken a decision on the starting date of the partial restart of higher education on location. The final decision on this is now expected on 2o April. If the Cabinet decides positively, this means that probably from 26 April – the start of block 4 − limited education on location will be possible again.

For now, this means that the current measures remain in force. The following applies to higher education and therefore also to Zuyd University of Applied Sciences: education is provided online and working from home remains the norm. Naturally, the exception situation remains in force for practical education and vulnerable students and staff; they were already able to make use of certain facilities and this will remain the case.

As soon as more is known about the partial restart, we will share this with students and staff as soon as possible.

Germany tightens entry measures | 8 April
As of April 6, stricter measures apply for those who want to cross the German border from the Netherlands. For example, there is a registration requirement and you must be able to show a negative test result that is not older than 48 hours. Exceptions apply to 'border commuters', such as students and employees who live in Germany and come to a Zuyd location to study or work.

Border commuters may carry a negative test result that is not older than 72 hours (instead of 48 hours) when they travel back to Germany from the Netherlands. This means about two tests per working week. If you have German health insurance or are registered with the Deutsche Krankenkasse, you can get tested (for free) at one of the German test centers [in German]. A registration requirement does not apply to 'border commuters'. Germany will not introduce border controls, but will randomly check in the border region whether you show a test certificate.

You can find more information on the Frequently Asked Questions page (Travel for study or work).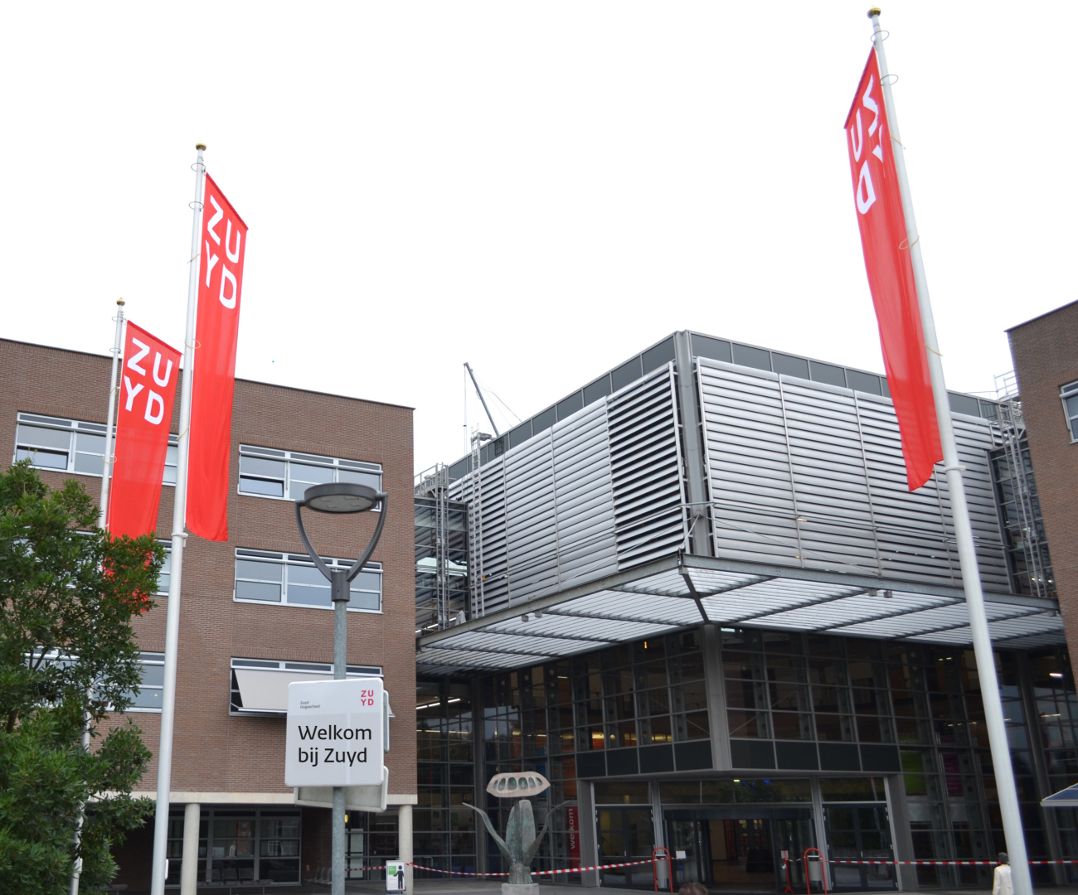 Contact persons Zuyd
Visitors, parents and relations: contact Zuyd by email: corona@zuyd.nl.
Students: contact your study programme or send an email: corona@zuyd.nl (mention your study programme!).
Teachers/staff: contact your head of programme/manager or send an email: corona@zuyd.nl.
Head of programme/managers: consult Zuydnet for relevant contacts and contact details.
Journalists: contact Rolf van Stenus on 06 2375 7221 or via rolf.vanstenus@zuyd.nl.