On this page you will find news and information about the coronavirus and Zuyd University of Applied Sciences.
Latest news (July 14)
(Return) travel to and from the Netherlands | July 14
Unfortunately, the coronavirus is still widespread. That is why we would like to draw your attention to the guidelines for travel. For travellers arriving in the Netherlands from countries and regions that have code orange or red according to the Dutch central government, the government urgently advises to go into (home) quarantine for 14 days after arrival in the Netherlands. Consult - also just before departure to the Netherlands - the page of the Rijskoverheid (in Dutch) for the most current list of countries and regions to which this urgent advice applies.
Code green or yellow
If you are travelling from a country or region that has a green or yellow code according to the Dutch central government, this urgent advice does not apply and you (again) follow the guidelines of the RIVM and the Dutch and local authorities that apply to this category.
Study, internship or work
Students and employees who want to travel abroad for study, internship or work are asked to first read the text under the question 'I want to travel abroad soon for study or work, can I go?' in the Frequently Asked Questions section on the corona page on Zuyd.nl or Zuydnet.
Zuyd University of Applied Sciences pleased with new measures higher education | June 25
Zuyd University of Applied Sciences is pleased with the relaxations announced by the Cabinet during the press conference on 24 June. The relaxed measures include an increase in the use of public transport.
The relaxations are expected to provide more space for activities at Zuyd's locations, while at the same time having an impact on the organisation. With regard to education, the first block (September-November) and the second block (November-February) will continue to have an occupancy rate of 20-25 percent. This takes account of the fact that the planning for education for next academic year is already well advanced. However, the time block for on-site activities in the new academic year will be extended from 10.00-22.00 hours to 08.00-22.00 hours.
The limited restart of the tests and practical exercises on location, which started on 15 June, is proceeding satisfactorily and without any significant problems. That is why Zuyd feels it is important to thank everyone who made this possible: students, teachers, support staff and directors − once again. Without their flexibility and commitment this would not have been possible. The tests are on schedule and were completed on 17 July. A number of resits will take place in August, after which the new school year can start again at the beginning of September.
On-site tests, this is what that looks like | June 9
One more week and then Zuyd's locations will be open for a limited number of tests and practical exercises. In order to organize this as safely as possible for students and staff, measures have been taken at all locations and regulations apply. In this video, student Sander shows what testing at the Zuyd locations look like during the corona crisis.
Registration for a study programme at Zuyd University of Applied Sciences is also possible after 1 June. | June 5
Students can still apply for a course at Zuyd University of Applied Sciences after 1 June. It is important that students do this as soon as possible. Exceptions to this are programmes that use a selection procedure: the application period is already closed. Read more in the news item [in Dutch].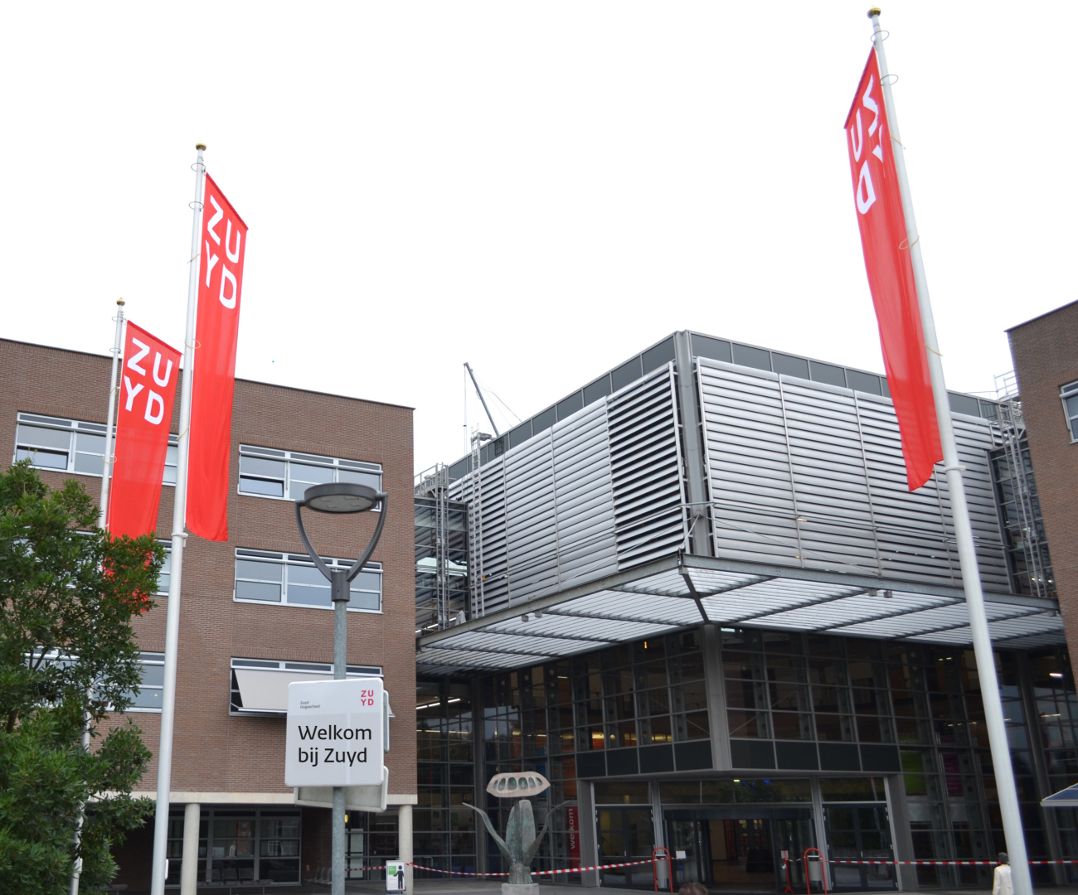 Contact persons Zuyd
Visitors, parents and relations: contact Zuyd by email: corona@zuyd.nl.
Students: contact your study programme or send an email: corona@zuyd.nl (mention your study programme!).
Teachers/staff: contact your head of programme/manager or send an email: corona@zuyd.nl.
Head of programme/managers: consult Zuydnet for relevant contacts and contact details.
Journalists: contact Rolf van Stenus on 06 2375 7221 or via rolf.vanstenus@zuyd.nl.